Professor Stephany Griffith-Jones - Economist
Welcome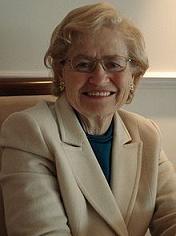 Welcome to the website of Professor Stephany Griffith Jones (BA Chile, PhD Cambridge), who is currently Financial Markets Program Director at the Initiative for Policy Dialogue at Columbia University; Emeritus Professorial Fellow at the Institute of Development Studies, Sussex University; Non-Resident Fellow at the Centre for Global Development, Washington DC; Distinguished Fellow at ClimateWorks Foundation, San Francisco; Senior Research Associate at the Overseas Development Institute.
An economist working on global capital flows, with special reference to flows to emerging markets; macro-economic management of capital flows in Latin America, Eastern Europe and sub-Saharan Africa; proposals for international measures to diminish volatility of capital flows and reduce likelihood of currency crises; development finance, with a focus on development banks. Proposals for international financial reform
For a more complete biography, please see my C.V. or the wikipedia page about me.
Recent research and coverage